Data from Netease
Drought areas: Yunnan Province云南, Guangxi Province广西, Guizhou Provice贵州, Xichuan Province四川, Chongqing City重庆
Number of people suffering from water shortage: 22,120,000
Affected farming land: 74,000 km2
Duration: almost 5 months for some areas
Economic loss: 17 billion yuan for Yunnan Province 
The following 8 photos are from Netease.
Once a hydropower station in northern Luoping County, Qujing City, Yunnan Province. 
March 22nd in Yunna Kunming, 6 years old Yang Yunrun shouldered two bottles of water home, he is just a tiny figure among hundreds of thousands people who suffer from water shortage. (From Netease)
March 9th in Yunnan Yiliang County, villager "harvested" drought beaten vegetable.
March 22nd, Yunnan Qujing City, villager went over 10 meter down for water underground.
74 years old Zhang Caiguang didn't forget to water his plantain in the dry field, he said he hadn't seen such terrible drought in his life before.
In Donglan County,Guangxi Province,14 old villagers on their way for water kneeled down at the sight of reporter to plea for road construction from government. Due to poor road condition, the water delivery truck cannot get to their village, so they have to walk 12 – 24 km mountain rails to get water. They said they had collected and submitted the construction fees 5 years ago, yet still not getting any road done.
In Donglan County,Guangxi Province, farming lands lie idle.
March 7th in Guizhou Province, villagers are carrying water from the river at an elevation of 1000 m to their homes 800 m higher.
The Huang Guo Shu Fall in Guizhou Province onMarch 22nd, 2010  (left); on the right is the Fall in 2007.
The following 5 photos are from ifeng.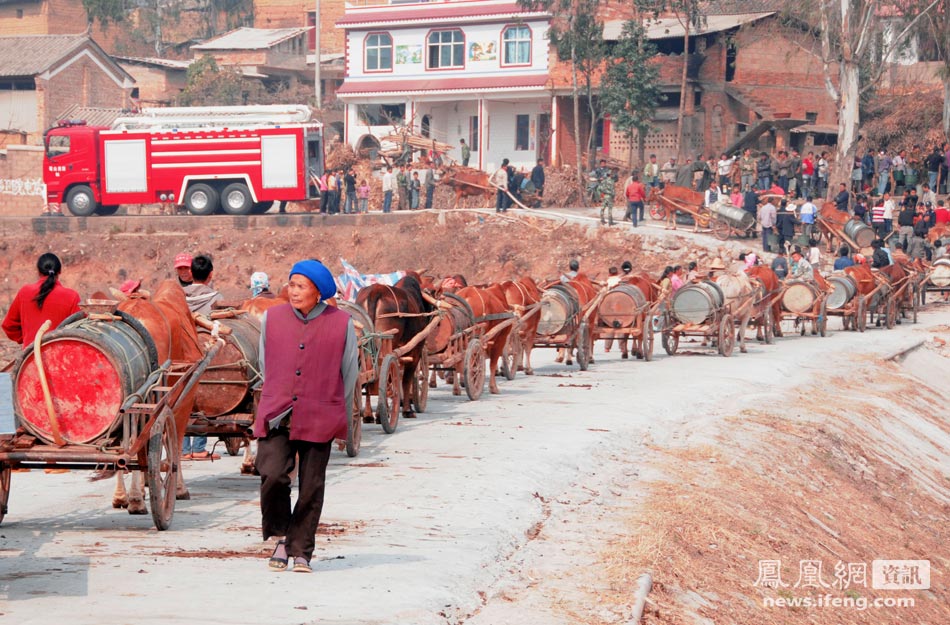 Ox-carts lined up for water in Yunshan County, Yunnan Province. The area only received 26.2 mm rainfall since last October, 1 tenth of the average level for the same period in past several years. 12 reservoirs, 128 ponds, 1632 wells and 9741 water cellars ran dry in the county, affecting 93,354 households with 136,000,000 yuan economic loss.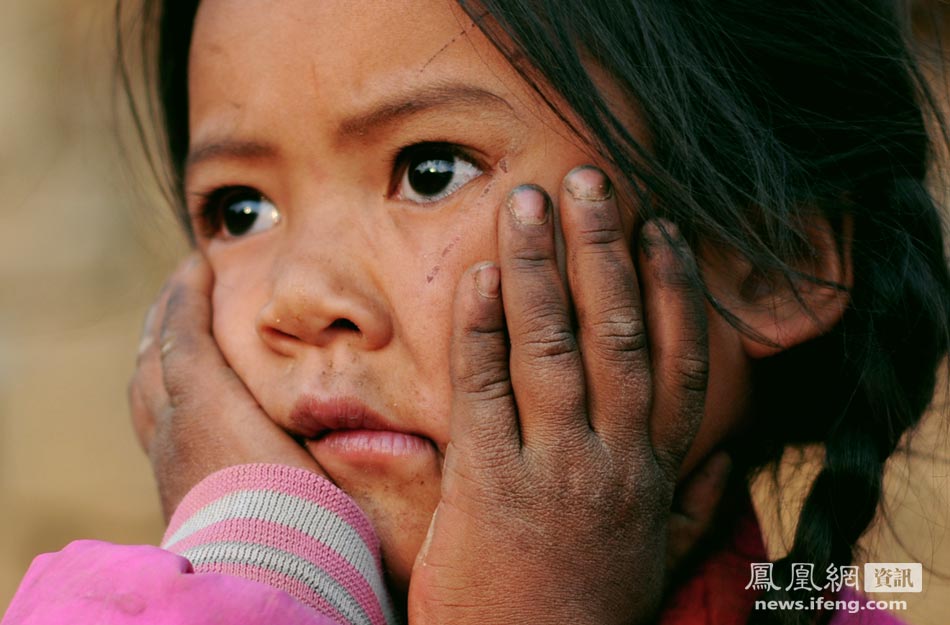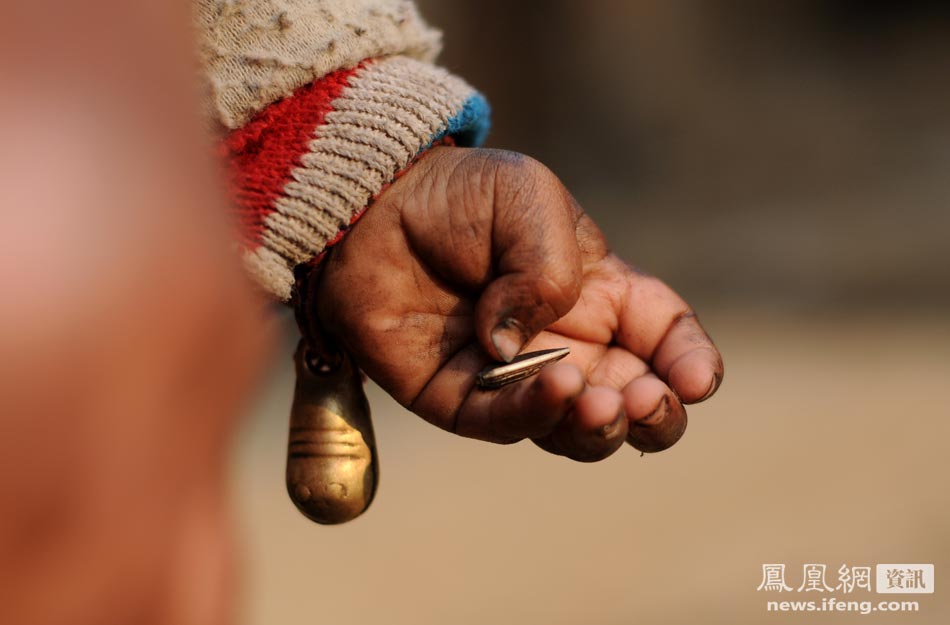 Without water, the girl hasn't washed her hands for a long time.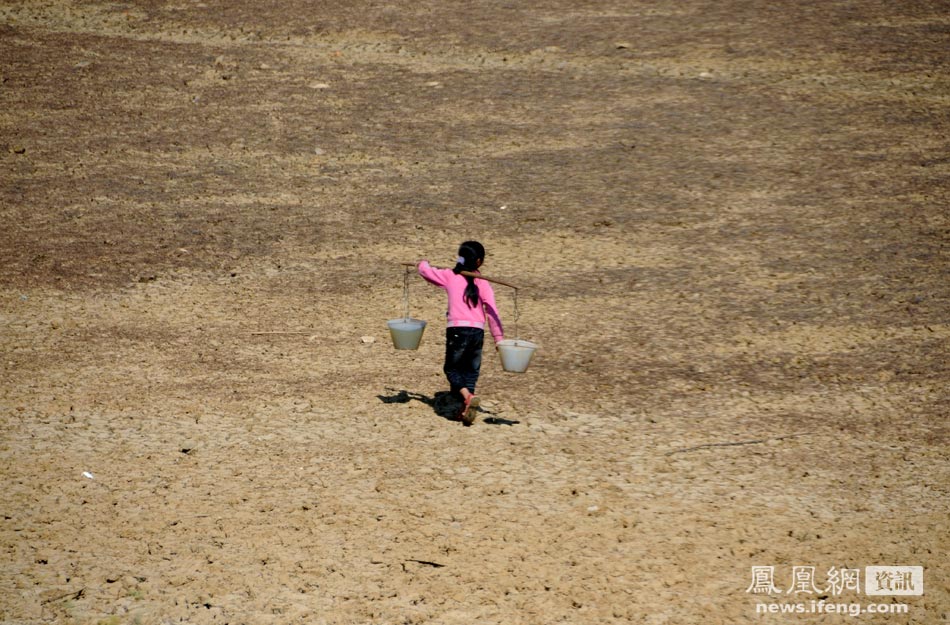 A girl on her way to carry water.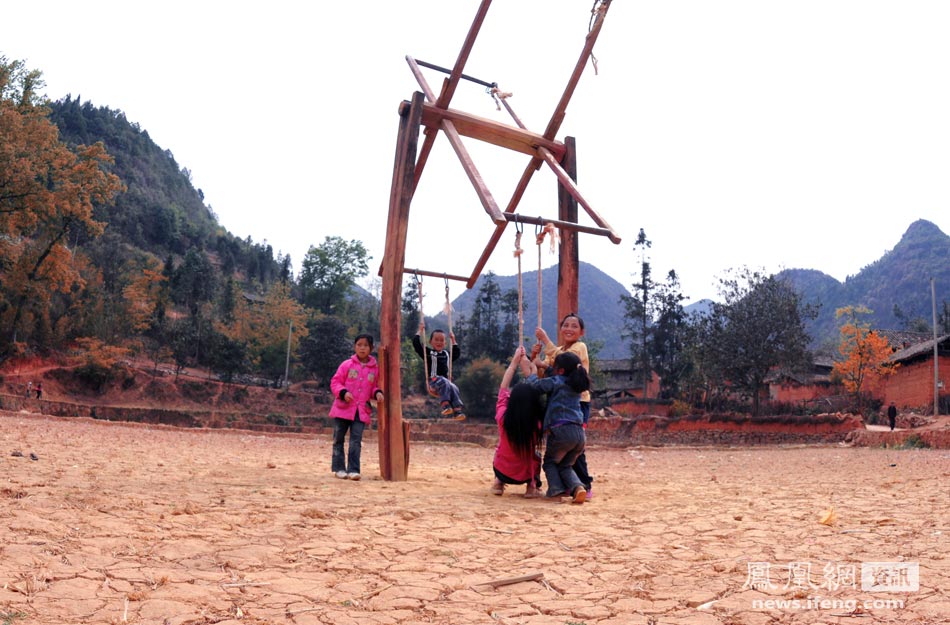 Paddy fields become playground for kids.
Pu'er City of Yunnan Provice is famous for Pu'er Tea. Shown above is the irrigation system imported from Israel by the tea plantation, without water the system could not function. (From weather.com.cn)
A team of female armed police are delivering water for villagers in rural area of Yunnan Province, they've been doing everyday since February. (From Xinhuanet)
Prime Minister Wen Jiabao visited Yunnan Province.